Hullo all!
As you can probably already tell from the title, I went into Michael's (the craft store) for the first time ever!
I've always heard a lot about it, and people that knew of it already foresaw my happiness the day I finally stepped into the place. So, people pretty much preempted my perception of the place--and they were not wrong!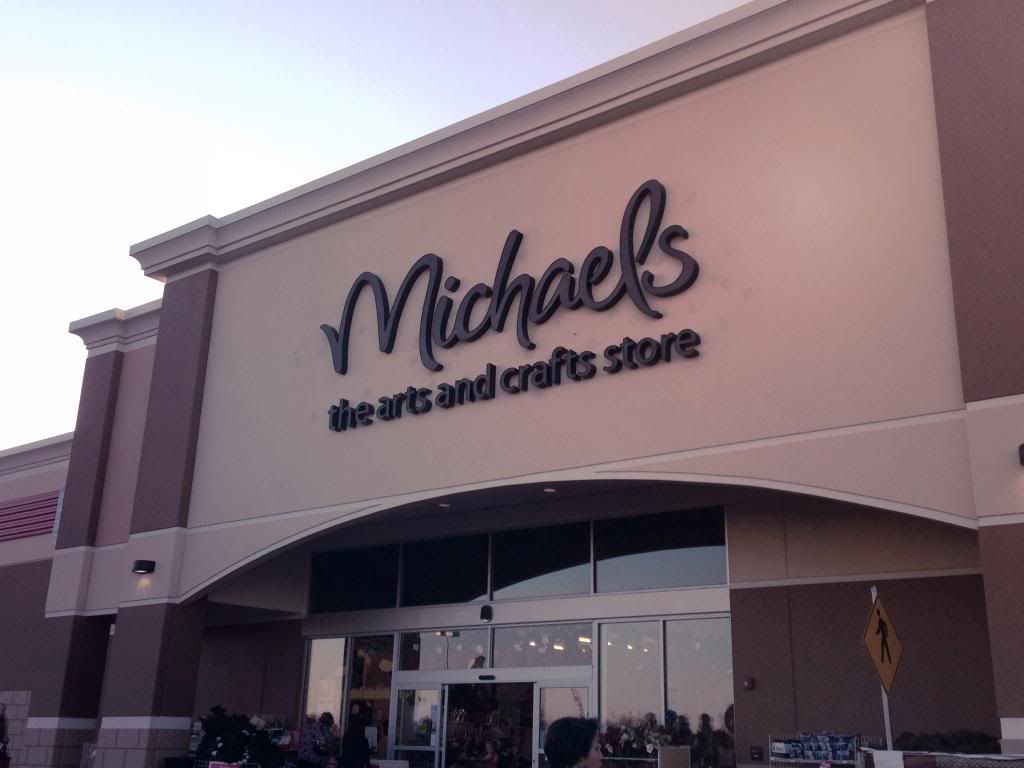 So excited when I saw this place in West Virginia! It was Thanksgiving so there were hardly any people inside (they were probably thinking of raiding the place on Black Friday).
The first section I saw inside! Any DIY jewelry maker would be sure to enjoy this!
I mustache you if you've ever seen tape like this before!
I'm not a fan of Spongebob, but even I was amused by this!
I'm not a big Hello Kitty fan either, but sticker sets just make me feel happy and childlike (I once had this amazing Lisa Frank sticker collection that I stuck on a photo album).
Fairytale anything makes me want to buy it! I wonder what the other cake designs inside this book are!
Anyone creating a manga?
Letter stencils! All types of font! This would be super great if you were making some of your own shirts using acrylic paint!
One day you shall be mine!
You too Copic markers! ;_;
Sharpies! I have a special relationship with these--they kept me company throughout most of my college life by helping me plan my days on my organizers.
OMGGGG. Pastel colors! Sharpie, you understand me!
Christmas flowers! My mom and I spent the most time at Michael's looking through the floral section.
Because, unfortunately, we find it hard to take care of live plants. ;_; So, to decorate our place without killing poor plants, we opted to get some artificial flowers instead.
My reason for loving lilies so much!
Do you get the hint? ;)
I am so definitely going back to this store when we go and visit for Christmas! I better buy some organizing boxes and shelves too because I can feel a collection starting to brew!